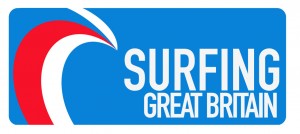 Surfing GB shares their insider tips to help you get your surfing fix over the weekend.
Surf Forecast
Atlantic swell report: So there have been some glimmers of hope recently with a few fun summer sized swells / wind swells. The good news is there will be some small waves to play with this weekend. The even better news is the following week has potential so get yourself limbered up!
Channel coast swell report: Get out there for paddle (not sure you'll be catching any waves). At least it's not long until September!
North Sea swell report: There's a chance of a small wave with very little wind. We'd recommend getting that classic log out and cruise it with style; cross stepping will be the move of the weekend!
 
What's on this weekend
The UK Rip Curl Grom Search, Croyde: A European wide search for the next hot talent comes to North Devon. Get down there to watch the cream of the crop from the new guard ripping small summer waves.
Summersault festival, North Devon: Its first year is set to be epic with Jack Johnson and Ben Howard on the bill. There'll also be some cool surfing excursions, the O'Neill tour bus and Surfers Against Sewage activities. All in all, it will be a pretty darn cool festival in the heart of the beautiful North Devon countryside!
O'Neill – Today is perfect tour, Castle Hill: The fun continues as the team head to Castle Hill in North Devon.
J Bay Open Online: With talk of the biggest swell of the season so far tracking its way in, it's set to be a surfing spectacle. The contest should round off this weekend and the champ will be crowned, in all time J Bay conditions. This event is in the middle of the tour so we'll be watching with anticipation; this is where the world title race heats up! Pumping J bay, the best pros and hours of live footage… yeeew!
 
This week's surfing tip
It's that time of year that we get out there and explore, on the search for spots that pick up the small amounts of swell on offer. Be considerate where you park, where you tramp, leave nothing behind and never turn up in a crowd! There's nothing worse than filling a line up with an 'insta crowd!'
 
UK surf video of the week