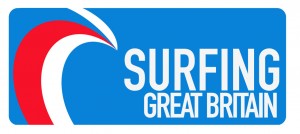 Your weekend run down from Surfing GB
Surf Forecast
Atlantic swell report: The Atlantic has come to life! There have been some epic conditions this week. There looks like some onshore waves this weekend, nothing too special but plenty to play with. The swell and the wind eases on Sunday. The water's still warm, get out there!
Channel coast swell report: There's a small chance of a little wave early on Saturday in the most exposed spots, but it will be marginal.
North Sea swell report: The North Sea has a had plenty of action of late, but it looks like a completely flat weekend, paddle boarding is the name of the game!
 
What's on this weekend?
It's a quiet weekend for surfing events, the calm before the storm as we enter contest season! Watch out for the British Juniors next weekend in Newquay, the Jesus surf classic in Croyde the weekend after, the British Inter clubs in Croyde the weekend after that. And just around the corner in Braunton on the same weekend, a surf swap meet at the Museum of British surfing.
 
This week's surfing tip
Know your limits, push them one step at a time.
It's that time of year that we begin to see more solid swells. The weather is still OK, there's still plenty of daylight and the water is warm, so surfing is still accessible to us all. Knowing your limits is crucial, spend some time checking out the line up before you dive in. Check the standard of the other surfers in the water while you pull your wetsuit round the right way, check where others are getting in and out. See how they are coping with duck dives and the paddle out. Have you surfed waves like this before? Are you paddle fit?
Of course the name of the game is to push yourself to improve, but take this one step at a time, build yourself up gradually. You will improve quicker and your fellow surfers will be happy they don't have to help you out of a tricky spot!
 
UK surf video of the week
2014 Acer British Interclubs Surf Championships Teaser from Surfing GB on Vimeo.